13 January 2020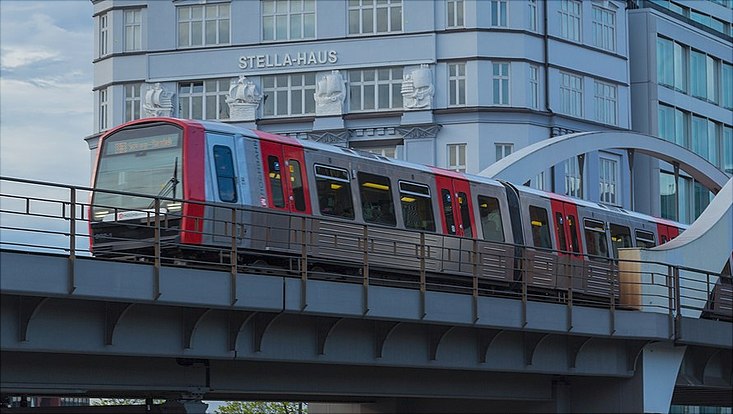 Photo: J.-H. Janßen (CC BY-SA 4.0)
The HOCHBAHN operates Hamburg's bus and subway network and is, with about 5300  employees, one of the cities' biggest companies with a wide range of different job profiles.
Curious to learn more, our chapter was invited to a guided tour, for which we were joined by Professor I. Gasser and students from his course "Traffic Flow Models".
In an introductory talk we learned about the company's structure, different job opportunities and their plans for reduction of carbon dioxide emissions. After that we were shown the subway control room where we learned about the organisation and management of the city's four underground lines. At Jungfernstieg station and on a special subway train we were then able to explore a variety of safety measures and  even experienced a subway ride from the driver's perspective.
Thank you to everyone at HOCHBAHN that made this highly interesting excursion possible!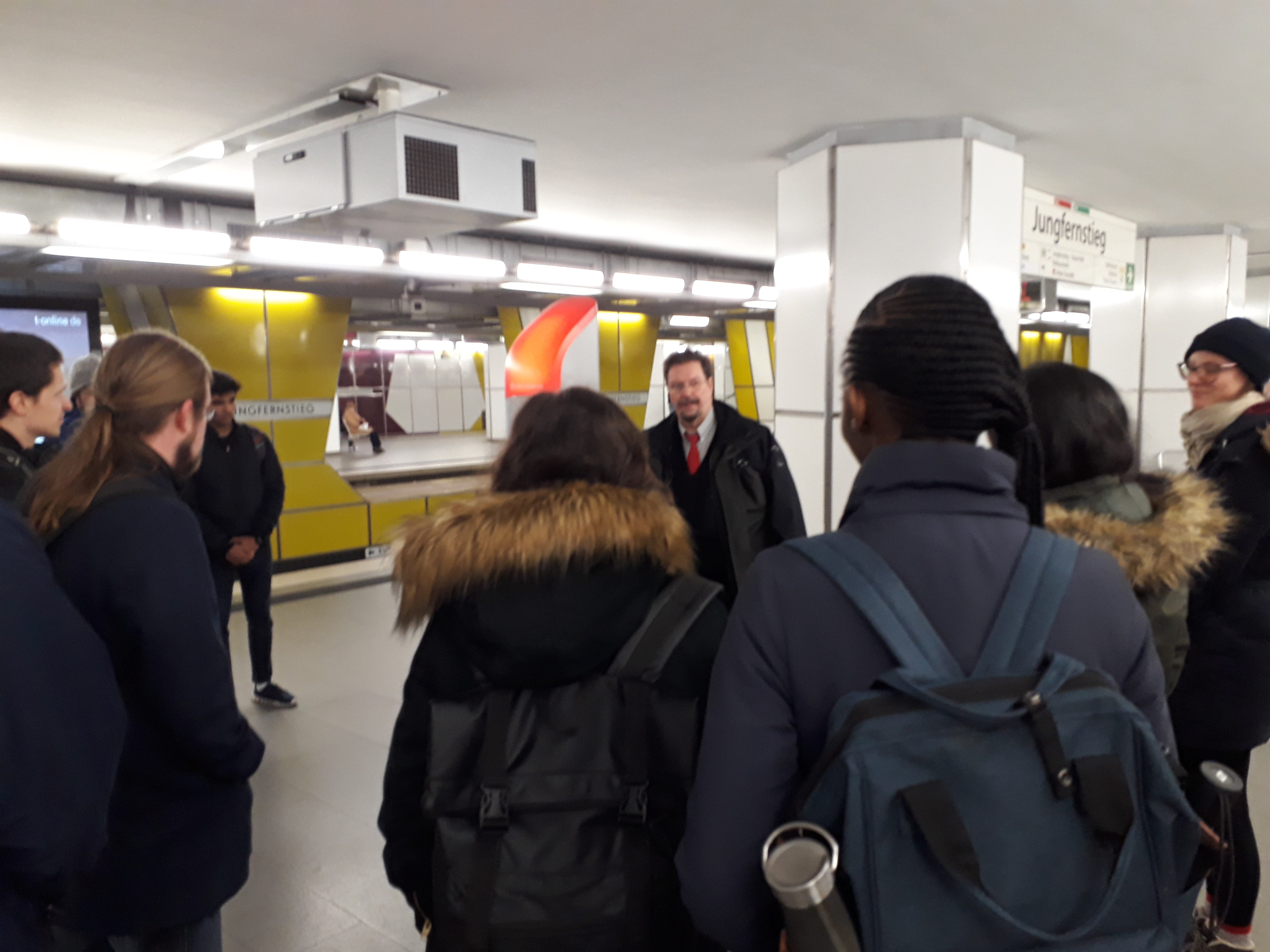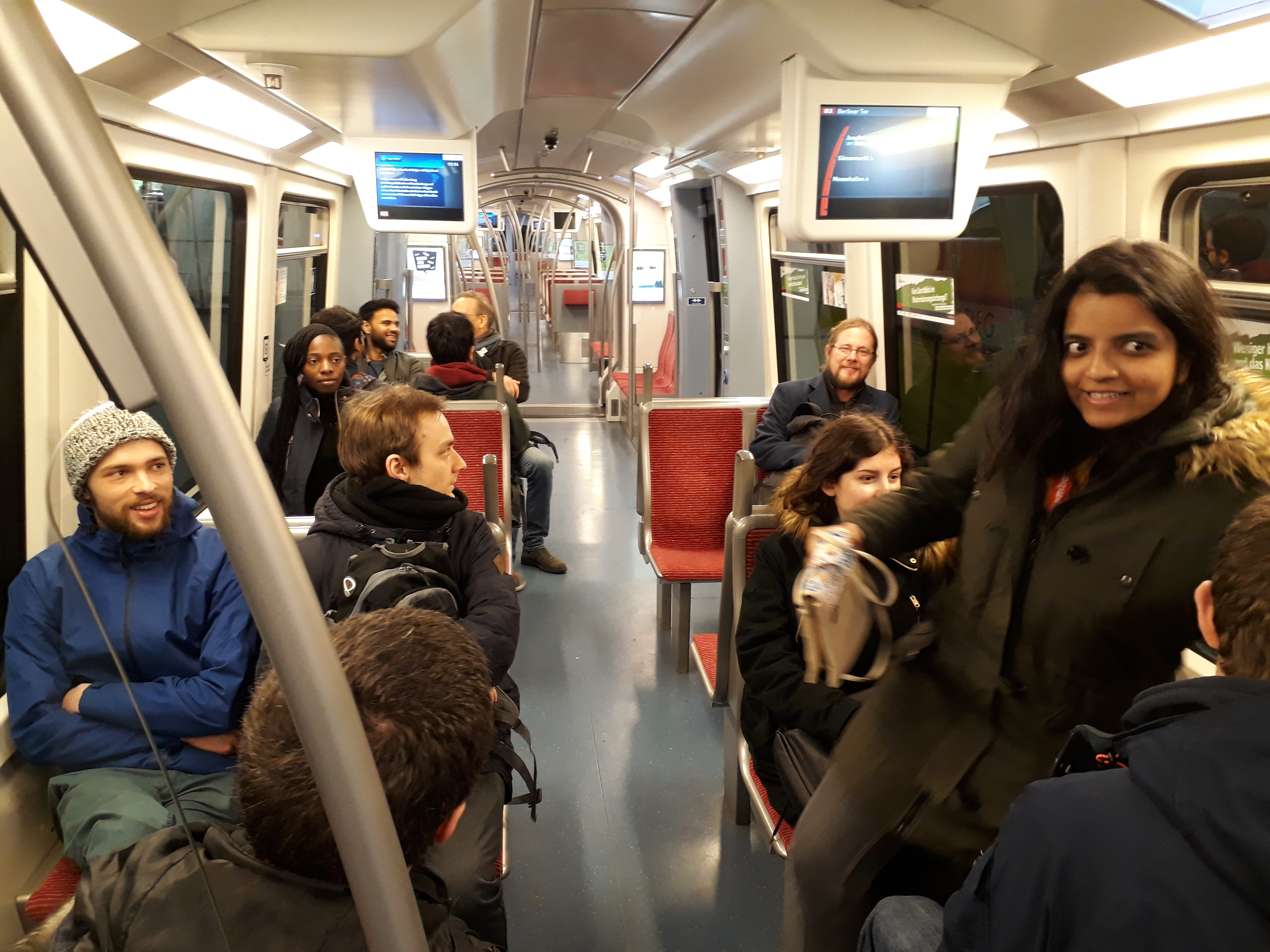 ---