10 July 2019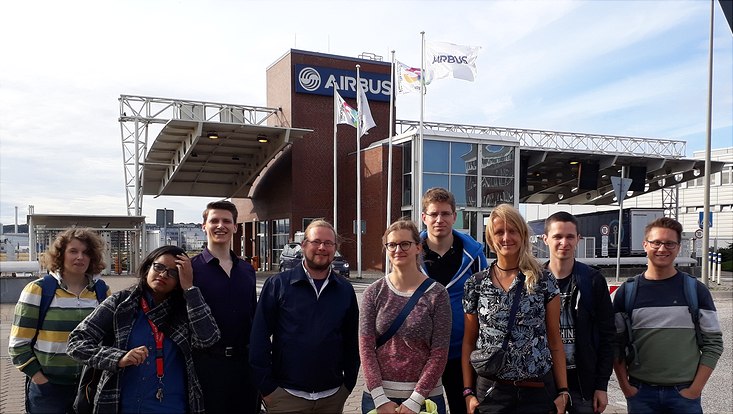 Photo: Studentchapter Hamburg
On July 10, we visited the AIRBUS facilities in Finkenwerder for a guided tour.
Our tour started with an introduction to the company structure and its global organisation. AIRBUS is one of the biggest employers of technical and scientific staff in the metropolitan region of Hamburg, where it also operates facilities in Buxtehude and Stade.
After that, we were introduced to production lines for the final assembly of models of the A320 family, where wings and fuselage parts  prefabricated at other plants across Europe are mounted. Another production line we visited was equipping fore and aft fuselage sections for the single aisle family with interior elements such as cables, insulation, floor panels, etc.
A highlight of our visit was seeing the A380 models being prepared for final delivery. Especially the proportions in size to one of the "standard" aircarfts situated beneath its wing was very impressive. We would like to thank our tour guide for his competent and passionate introduction to the topic and  the insights he shared about working at AIRBUS Finkenwerder!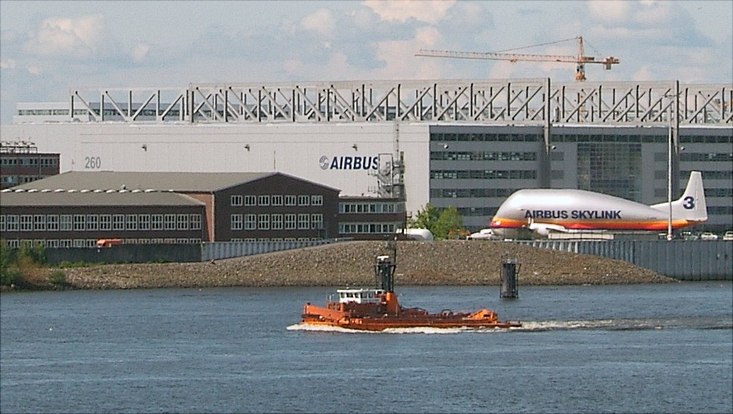 ---